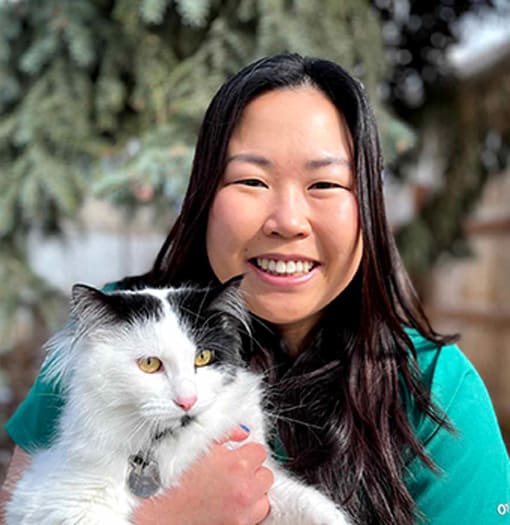 Dr. Samantha Keum
Dr. Samantha Keum was raised in the great city of Cleveland, Ohio where she was the odd duck in her family that was obsessed with animals. She then majored in Animal & Veterinary Sciences at the University of Vermont, and relocated to Fort Collins, CO to earn her Doctorate in Veterinary Medicine at Colorado State University (Go Rams!).
Her professional interests include livestock medicine, internal medicine, and surgery.
Outside of work, she enjoys the classic Colorado hobbies of hiking, camping, and grabbing beers with friends in addition to biking, knitting, cooking, tending to her family of plants, and lounging with her cat, Louise.